Kansas City Bankruptcy Attorneys in Lenexa, KS
Get The Attorney Attention You Deserve From Your Local Kansas City Bankruptcy Attorneys —
We understand that LIFE HAPPENS — Your Fresh Start Begins Here!
At Walden & Pfannenstiel, our Kansas City bankruptcy attorneys understand the stress and burden caused by financial hardship. Are you wondering if filing bankruptcy in the Kansas City area is a viable option for you situation? If you are facing:
Home foreclosure
Car repossession
Wage garnishment
Struggling with loss of income
Mounting credit card debt
Relief under the Chapter 7 and Chapter 13 bankruptcy code includes dismissal of much, if not all, of the credit obligations you can no longer afford to pay. By filing bankruptcy in Kansas City, you have the power to save your home and vehicle, protect your wages and assets, put an end to your constant anxiety and start living again.
Your situation is unique. The only way to know which option is best for you is to speak to an experienced Kansas City Bankruptcy Attorney. Our Attorneys are licensed in both Kansas and Missouri and offer free initial consultations for bankruptcy cases. Call today to speak directly with a Kansas bankruptcy attorney. Our Attorneys review your situation and explain how you can regain financial freedom.
Choosing The Right Kansas City Bankruptcy Lawyer
If you are ready for a fresh start through a bankruptcy filing, then choosing the right Kansas bankruptcy law firm to represent you is crucial. While the bankruptcy process is very complicated, at Walden & Pfannenstiel, you will have a Kansas City Bankruptcy Attorney with you every step of the way. From the initial consultation, document preparation, filing of your case, to personal representation at the 341 meeting. Our Kansas City Bankruptcy Attorneys take the time necessary to get to know you and your situation — resolving all key issues prior to filing.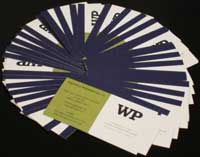 This level of personal service rises above the standard within the bankruptcy field. Many law firms use paralegals and even administrative assistants to handle much of the work on their bankruptcy cases. In fact, with some law firms, it is not unusual to never meet with an actual attorney until the hearing, where you will often find them browsing through your case file for the first time as you wait to meet with the court-appointed Trustee. At Walden & Pfannenstiel, you work directly with the same Kansas City Bankruptcy Attorney from your initial consultation, to the filing of your bankruptcy case, to the final discharge of your debts. This ensures that all details are handled correctly and provides you with a single point of contact to ensure your questions are promptly answered.
Kansas City Bankruptcy Attorneys Providing Proven Financial Relief
Our Bankruptcy Attorneys have helped many people with their economic problems, often facing a situation similar to yours. The truth is Kansas and Missouri have suffered downturns in the economy thrusting people from a position of economic stability into serious financial trouble. Unemployment, sudden loss of income, depreciation of home value, dwindling investment portfolio, sudden rise in interest rate on unsecured loans… any of these unfortunate circumstances can force you into a financial downward-spiral that you are not likely to get out of on your own. Some tell-tale signs that you need an experienced Kansas City Bankruptcy Attorney include:
Creditors calling
Behind on your mortgage
Wages garnished
Car repossessed
Judgments levied against you
Collection agents calling or coming to your home
Kansas City Bankruptcy Attorneys Answering Your Questions
You have questions. And the best person to give you all the information about your situation is an experienced Kansas bankruptcy attorney. Some of the more common questions we receive from people facing financial hardship include: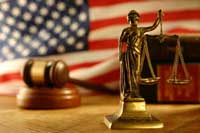 Can I stay in my house after filing for bankruptcy?
Do I need a Kansas bankruptcy attorney if behind on my mortgage?
What is a Chapter 7 Bankruptcy and Chapter 13 Bankruptcy?
What  debts are discharged under Federal Bankruptcy Laws in Kansas?
Let us answer not only the most frequently asked bankruptcy questions, but YOUR questions — based on your unique situation.
Why You Need A Kansas City Bankruptcy Attorney
There are many companies advertising that they can help you modify your home loan or consolidate your credit card debt; however, unlike a licensed attorney, these companies and YOU are still at the mercy of the creditor. The advantages of hiring experienced Kansas City Bankruptcy Lawyers include:
Bankruptcy lawyers stop garnishment, foreclosure, repossessions and all other collection efforts the same day your case is filed.
Bankruptcy attorneys wipe out most, if not all, debt completely through Kansas & Missouri Federal Courts.
Bankruptcy attorneys have direct access to the court system, allowing you to take advantage of all possible avenues of relief.
These are important considerations. Do not make the mistake of hiring an unapproved debt management company; they provide only limited services, have hidden fees and give unsound credit advice. Only by hiring a thorough Kansas City Bankruptcy Attorney can you take advantage of all legal remedies available to you in Kansas or Missouri.
Personal, Responsive Bankruptcy Attorneys Located Near You
The law office of Walden & Pfannenstiel is conveniently located in the Kansas City Metro in Lenexa, Kansas. Our office is 1/2 mile west of I-35 on the corner of 87th & Quivira in the ANB Bank (formally known as the Premier Bank Building). This central location allows our Kansas City bankruptcy attorneys to better serve you, as we are just a short drive from Lenexa, Overland Park, Shawnee, Leawood, Olathe, Gardner, Leavenworth, and Tonganoxie. Our Attorneys handle bankruptcy cases for clients throughout the surrounding Kansas and Missouri communities. Wherever you live within the Kansas City Metropolitan area, the personal attention and service of the knowledgeable bankruptcy law team of Walden & Pfannenstiel is here for you. Call our attorneys at 913.438.1112 or fill out the form at the top of the page to schedule a consultation with one of our experienced Kansas City Bankruptcy attorneys.
The initial consultation for bankruptcy cases is always FREE. You will meet with a Kansas bankruptcy attorney who will provide you with practical  legal advice in an easy to understand manner. You will find comfort in our casual office and quality attorney representation.
To receive your free bankruptcy consultation from a Kansas City Bankruptcy Attorney, please call 913.438.1112 or fill out the form at the top of this page.