In April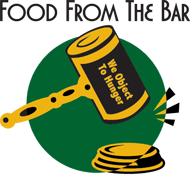 we, once again, participated in the annual Food From The Bar Campaign. This statewide food drive is organized by the Kansas Women Attorneys Association to encourage the legal community to fight hunger in Kansas.
This year we raised donations for the Cross-Lines Community Food Pantry. There were also two exciting additions to the 2014 Campaign:
1) Checks that were made payable to "Cross-Lines Food Pantry" with a note in the memo line "Feinstein Challenge" counted towards up to a dollar-for-dollar matching donation from the Feinstein Foundation!
2) A Virtual Food Drive! Teams were created for all the participating law firms so that all virtual donations could be counted towards their totals.
And, the RESULTS are in: it was another wonderful year of helping fight hunger in our community!
FROM CROSS-LINES  (Kansas City, Kansas)
"… a BIG THANK YOU to the folks below for raising food and monetary donations for Cross-lines Food Pantry."
Beam-Ward, Kruse, Wilson, Wright & Fletes, LLC
55.6
Commercial Law Group, P.A.
$250
Dentons LLP
75.8
Foulston Siefkin LLP
41.4
$20
Jackson & Wade, L.L.C., Attorneys at Law
205.7
$100

Walden & Pfannenstiel, LLC

151.2

Martin, Pringle, Oliver, Wallace & Bauer, LLP
69.4
$215
Linda C. Krebs/KWAA Book Club
20
$50
Berson Law Group, LLP
$100
Kansas City, KS and Missouri Federal Courthouses
117.3
$240
(IWIRC), Midwest Region, "Eat, Drink & Do Good Happy Hour"
$400
TOTAL:     
736.40   $1,375
 Want to help support Cross-Lines' efforts?
You can still help alleviate hunger in our community without ever leaving your desk!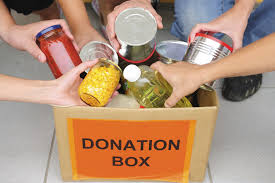 Just follow this link:  http://www.fooddriveonline.org/cross-lines/WPLaw. Select the items you wish to donate and place them in the virtual grocery cart. When you are finished making selections, click on the checkout button to go to their secure PayPal site to enter your credit/debit card information.
It's quick and easy. And, every dollar you spend goes directly to Cross-Lines' food programs. Your donations, big or small, help them nourish the community and empower lives!
Thank you in advance for your support.
 This Blog Powered By Your Kansas City Bankruptcy Attorneys