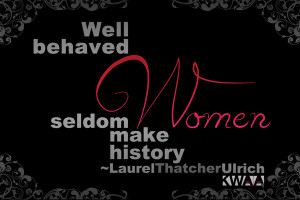 Thursday, July 18th
We had another great year in Lindsborg. We started our day off hosting the Solo / Small Firm Committee lunch. Fifteen ladies enjoyed a Swedish lunch while discussion Office Efficiency, namely technology.
After lunch we headed to Bethany College for registration and our first round of Continuing Legal Education (CLE). Here are my takeaways from the CLE's I attended:
Nancy Drew (Ethics) – you should read Nancy Drew if you haven't, regardless of your age. A cultural icon, Nancy Drew has been cited as a formative influence by a number of women, from Supreme Court Justices Sandra Day O'Connor and Sonia Sotomayor to Secretary of State Hillary Rodham Clinton and former First Lady Laura Bush. Feminist literary critics have analyzed the character's enduring appeal, arguing variously that Nancy Drew is a mythic hero, an expression of wish fulfillment,or an embodiment of contradictory ideas about femininity.
Insurance Law – If you are in a car accident of any kind and are trying to deal with the insurance companies, you need an attorney on your side! This is a very complicated area of law and just a few oversights can end with no payment being made.
Tax 101 – As the name implies, an overview of the tax code. There are a lot of useful resources and publications available online.
These CLE's were followed by law school receptions, dinner, and our keynote speaker. The speaker this year was Sharon Ellison speaking about her book Powerful Non-Defensive Communication: Taking the War Out of Our Words. She shared some very interesting scientific stats regarding how our body and mind react to the words that are used to communicate and how we can avoid causing a defensive reaction to what we say.
Friday, July 19th
Another great day of CLE including:
Appellate All Star Review – always a conference favorite. This year Judge Steve Leben and Judge Karen Arnold-Burger walked us through some of the cases they found to be of interest and importance to our practices.
Guardian ad Litem – Although I have attended some GAL training in the past, Katie McClaflin reminded me just how important this type of work is. This is especially true in the life of a child stuck in the middle of a high conflict divorce. She reminded us all that even as a GAL we are attorneys, not a mediator or social worker – a good lesson to keep in mind!
Irrevocable Trusts – They can be revoked and you need to make sure you are explaining all of the details to your clients.
Bankruptcy & Divorce – This was a perfect CLE for the practice areas of Walden & Pfannenstiel. Money and marriage go hand and hand. It is not unusual for us to see prospective clients that are also looking at a possible divorce in the future. The difficulty comes when parties are already in a Chapter 13 Bankruptcy and decide they are going to divorce or those that just do not feel they can stay together long enough to make it through a Chapter 7 Bankruptcy.
The evening ended with shopping in Lindsborg, cocktails, Silent Auction (raising money for law school scholarships), dinner, and followed by entertainment. I will admit I did not know the answer to a single trivia question asked!
Saturday, July 20th
After breakfast we got ready for our final round of CLE's:
Pillars of Professionalism (ethics) – Speaking of "final round" this course was done Jeopardy style. A good review of the rules of ethics and the Pillars they come from.
Law Office Technology – What to do and not do in regards to technology. We didn't quite make it through 30 of the 50 points presented. As always, lively discussion ensued (certainly was not a debate!).
Plenary Session: Litigation Bloopers: What I learned not to do and how I learned it – A reminder of why I do not spend most of my time in trial! A lot of practical tips were shared from the start of a case, to questioning your client, to gathering evidence, to speaking with the jury, and giving closing arguments.
After loading up and checking out, it was time for the 3 ½ hour trip back to Kansas City. Back to the family and a much deserved nap.
Now, days later the listserv is still buzzing about the event! As always, Lindsborg 2013 proved to be a great opportunity to share thoughts, become educated, and gain renewed motivation and love for practicing law as women.
Looking forward to our 25th Silver Anniversary Conference next July…
Blog Powered by: Your Local Kansas City Bankruptcy Attorneys