YES! It is possible —
When you are unable to make your monthly payments, Creditor calls are going to happen. First you will get a letter from your Creditor saying something airy like "Whoops you missed a payment!" Make your payment, plus late fees and all is well. But another month passes without payment and the letter is a little more formal. You still have time to cure this problem, but we are talking with our collection department. Then the calls start. It could be month two, or three, or four of missed payments. It depends on the Creditor, but they will come and once they start you will start cringing every time the phone rings.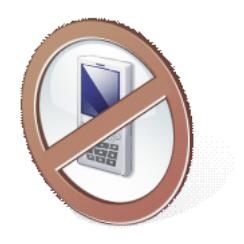 You can make the phone calls stop. The controlling law is from the Federal Fair Debt Collection Practices Act (FDCPA) – 15 USC §1692c(c). While this law only applies where a "person other than the creditor, who regularly collects debts owed to others" is involved (i.e. a collection agency) it includes several prohibitions on contact. Including before 8 a.m. or after 9 p.m. Contact with persons other than the debtor. Contact at work, if employer requests no contact. Or, most importantly, contact with you at all, — if you have made a written request.
Here is a sample form:
I am writing to request that you stop contacting me about my account number _____ with [creditor's name] as required by the Fair Debt Collection Practices Act, 15 USC section 1692c(c).  This letter is not meant in any to be an acknowledgement that I owe this money.  Your cooperation will be appreciated.
Sign and date the letter and keep a copy.  Mail it by regular mail to the bill collector.
If the calls continue after you have made your written request, violations of FDCPA may be reported to the Federal Trade Commission and the Kansas Attorney General's office. In addition a private cause of action is available, with actual damages or $1,000 per violations possible.  Attorney fees are also awarded.  The statute of limitation to report such violations is one year from the occurrence.
Keep in mind that this will only stop the phone calls. The Creditor can still pursue all other collection efforts. The only way to stop those is either by paying off the debt or possibly by filing for Bankruptcy.
This Blog is Powered by Your Local Kansas City Bankruptcy Attorneys