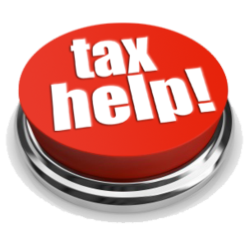 Better or worse, it is that time of year again – tax season!  The tax preparation process can seem daunting to many so there are resources available.  It is imperative to file your tax returns.
We have countless people who come into our office and believe bankruptcy cannot help them with their tax debt and that is just not the case.  There are limitations to whether bankruptcy can help you with your personal tax debt; however, the biggest barrier is not filing your tax returns.  We are unable to help you with your tax debt, if you have failed to file your returns.
Tax debt and bankruptcy can be complicated so we are happy to offer consultations to discuss your options.
If you need assistance preparing your tax returns, there may be some free or low cost options available in your area.  Check with your local library, community centers, and schools.  Below are just a few options available in the Kansas City metro area.
Next Step KC operates several IRS-sponsored Volunteer Income Tax Assistance (VITA) tax preparation sites in the Kansas City area.  VITA offers free tax help to hard-working taxpayers with incomes of $60,000 and below who cannot prepare their own tax returns.  They provide a convenient list of the 2018 tax sites and a chart of the assistance provided by the sites and when they are operating.
The Johnson County Library is offering AARP Tax-Aide volunteers at their Central Resource location to help prepare individual returns for middle and low income citizens.  You do not need to be a member of AARP or a retiree to use the services of AARP Tax-Aide.  You can find additional information and make your appointment online for the Central Resource location or several other locations in Kansas.
The Kansas City Public Library is also offering free tax preparation at their Central Library location.  The service is available to those making $54,000 or less on a walk in basis.
Johnson County K-State Research and Extension is a Volunteer Income Tax Assistance site operating on a first come basis.  Services are available for those with incomes $60,000 and below.  Their office is located at 11811 S. Sunset Drive, Olathe, KS.  Hours and helpful information is available on their website.
The IRS has local officers in Kansas and Missouri providing basic tax law assistance January 1 – April 18.  The employees can provide answers to questions on various topics such as: alimony income, amended returns, charitable contributions, child tax credit, earned income credit, gambling winnings and losses, injured spouse, innocent spouse, moving expenses, personal property tax deduction and many more topics.  Appointments are required.
Many of the sites operate on limited days and hours, so after you have received all your W2s and other pertinent tax documents be sure to get your taxes done as soon as possible.
If you have tax debt that you need help with, please call to arrange for a consultation with one of our bankruptcy attorneys.  We offer a casual office to discuss your situation and options.