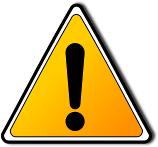 If you have filed for bankruptcy, please read the public notices from the NACBA and the United States Bankruptcy Courts.
Remember at no time during the preparation of your case or after filing your case will your bankruptcy attorney or the attorney's staff call and request an immediate wire transfer.  Should you receive such a call that appears to come from our office, hang up and call your bankruptcy attorney.  Many times these scammers will call during non-business hours, if that is the case leave a message or send us an email and we will get back with you.  Do not give any of your personal information to an unsolicited telephone caller.
This blog is powered by your Kansas City Bankruptcy Attorneys.