April 18, 2011 marked the Kick Off of the first ever Food From the Bar Campaign, a statewide food drive, organized by the Kansas Women Attorneys Association to get the legal community to fight hunger in Kansas.
Our office has been continuously active in this Campaign raising over 750lbs of food plus cash for Cross-Lines Community Food Pantry, Blue Valley Multi-Service Center pantry, and Harvesters.
This year we were recognized for our efforts at the annual KWAA Lindsborg Conference.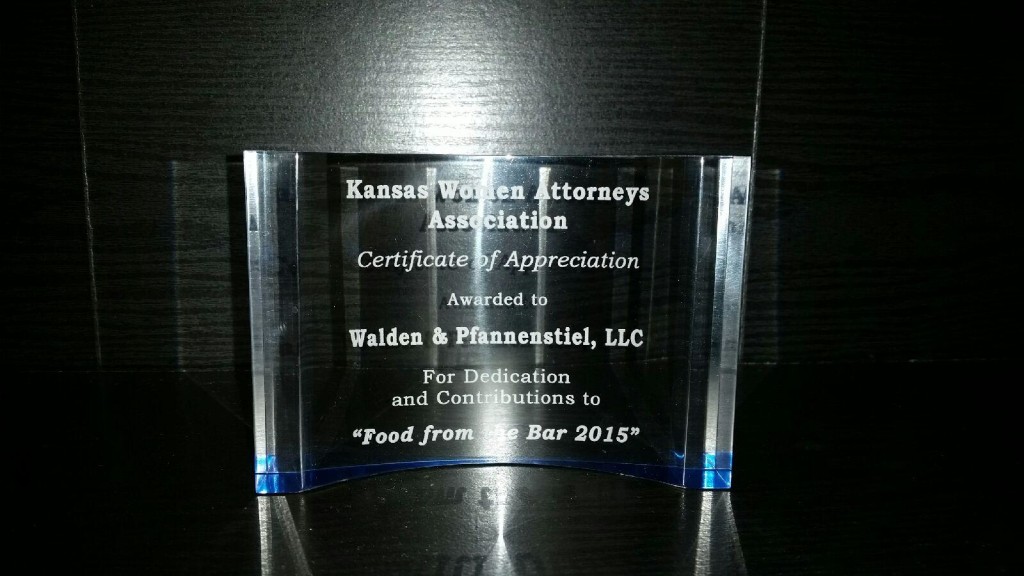 We all need to do our part. While this is a Campaign that we participate in once a year, the need is never ending – remember to pick up a few extra canned goods each time you go to the grocery store. It takes minimal effort, but the reward is great.
Powered by Your: Kansas City Bankruptcy Attorneys